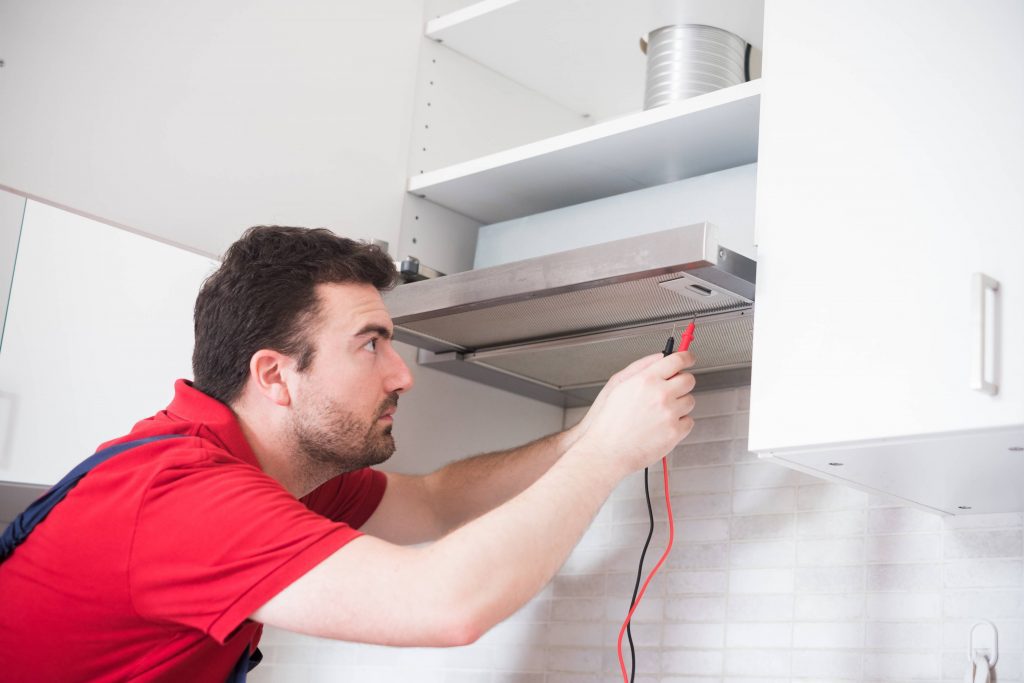 You just purchased brand-new appliances for your recently remodeled kitchen. The prospect of installing those gleaming stainless-steel appliances fills your heart with joy as you put the finishing touches on the room. Many homeowners wait anxiously for their new appliances to arrive. They imagine how great they will look, how well they will work, and even how much money these appliances can help them save each month. Unfortunately, not many homeowners know how to properly install them.
Are you considering installing your appliances on your own to save a few dollars? You might want to rethink that strategy in order to have the job done right. Here are just a few of the reasons why we recommended hiring a professional to put your appliances in place.
Leveling the appliance can be tricky
Did you think that all you needed to do was slide your new appliance in place? This is a common misconception among homeowners set on a do-it-yourself installation. Unfortunately, it can lead to major problems with your appliance and damage your home if it isn't done properly. A dishwasher or washing machine that isn't leveled after installation can leak all over your floors and cabinets, forcing you to deal with water damage. A professional has all the necessary equipment to figure out if your appliance is level and correct any issues that could arise.  
Most people know that their appliances that deal with water need to be leveled, but an oven needs the same attention. You may need to adjust your flooring or change the leg height to make the appliance fit nicely.
Professionals can also help with measurements
Not all appliances have the same dimensions. In fact, homeowners who are replacing old appliances might have a difficult time finding the exact same size on their new replacements. Some appliances have grown exponentially, requiring major modifications in your home. One of the biggest mistakes that people make is ordering appliances that are the wrong size for their space. They might be too big to fit or too wide to allow the doors to open properly. Either way, this creates a pretty embarrassing scenario that leads to returns and exchanges.
You probably need help moving the appliance
Before you purchase any appliance, you need to make sure that you have enough room to get it into the house. Experts recommend taking your floor plan with you to the appliance store to ensure that you can navigate your new item to its final destination. However, you may not be strong enough to maneuver the appliance all on your own. Some professional installation crews can also offer you the manpower you need to put your new refrigerator where it belongs.
When you want your appliances installed properly, you will want to hire a full-service electrical contractor. Powertec Electric won Winnipeg's 2017 Consumer Choice Award, giving you the peace of mind that we can expertly assist with all your electrical needs. Give us a call for a free quote and avoid the potential do-it-yourself disaster!