Your Winnipeg Electricians!
Premium Electrician Services for Residential, Commercial, and Industrial Sectors
We at Powertec Electric Inc. provide a variety of electrician services for residential, commercial and industrial customers. Whether you need an upgrade or new electrical installations, we provide the best services, quality, and price. We get the job done and we don't just meet expectations – we exceed them! Our customers keep coming back because we're dependable, knowledgeable and pleasant to work with.
Our team provides unmatched customer services, for your home or business electrical needs. We pride ourselves on being knowledgeable and skilled professionals. Our quality workmanship, commitment to safety and fair prices makes us the perfect choice for your project.
Our mission is to leave each client feeling confident that their project has been professionally completed, and that they have received good value for their project dollars. We are constantly striving to improve our processes to create efficiencies, which in turn lead to a better product, delivered quickly, with less cost to the client. Our focus on lean construction practices allows us to provide inputs throughout the building process to ensure that the project is completed as efficiently as possible with the desired outcomes for the project owner. We are focused on the continued growth of the business, through maintained relationships with clients, employees and vendors. Powertec strives to be the industry leader in Manitoba, with specific focuses on new emerging, and renewable technologies. We are an ambitious young group of individuals committed to growing and evolving with the changing needs of society and the electrical industry.
What Our Happy Clients Are Saying
" I was extremely pleased with the work Powertec did at my home on four separate projects. All the work (replacing out dated lighting with pot lights upstairs, installing a new panel, installing underground power cable outside to parking pad, and installing new lighting in downstairs family room) was done to a high standard. Powertec was great to do business with – prompt, courteous and my costs were very reasonable. I would recommend Powertec Electric to anyone." Maggie
"Our experience working with Powertec Electric has been a great one. They were efficient and flexible and worked around our schedule. They provided good quality work and made some great cost-saving suggestions for the work that they did for us. We would not hesitate to have them work on another project for us!" Darrell and Karen
"Hi, Daniel. Just wanted to say thanks for the speedy work last week. I used my new dryer for the 1st time last night, and everything's perfect. You were both friendly, helpful and made fast work of the project! Nice to see this kind of service is still around. Thanks again." Robert Bond Creative Director, Rocket Science Designs
"Excellent work, good pricing, punctual and firm quote. They replaced all of our knob and tube and upgraded our panel to 200 AMP. We were 100% pleased with their work. They made small clean holes and always cleaned up after themselves. This is a project that we had put off for 17 years and we feel that Powertec was the right people to do the job. We highly recommend them." Tim Nielsen
"I recently had a house insurance problem (knob and tube removal). Powertec and Daniel were great. The installation of new wiring to meet today's code standards was done very professionally. The electricians were very courteous and quick to answer any questions. This is the firm to use if you have a knob and tube problem. thanx again., daniel. The poklars" Emily Poklar
"The estimator and the technician sent to work on the many odd jobs I had at my house were both excellent to deal and work with. They spent a whole day doing several odd jobs, kept the number of holes to fish wires to an absolute minimum and even happily did an unexpected job on the spot at my request. I'm extremely happy with the work they did and their prices." Danielle G
Our Commitment to Safety & Reliable Services
We have a team of 40+ skilled electrical and administrative staff that allow us to take on projects of almost any size. Our team brings many years of trade experience to the project and is often able to provide the client with many value added suggestions in terms of product or installation methods. Powertec is a COR certified company which means we have implemented a health and safety program that exceed the legistlative requirements. Our staff are constantly engaged in creating an atmostphere of safety throughout the company. We are committed to providing a safe and rewarding workplace for our employees, to ensure their commitment and professional growth, because at Powertec, we know that a company is only as good as the employees that represent it on the front lines.
Recent Electrical Projects
Some of Our Electrical Services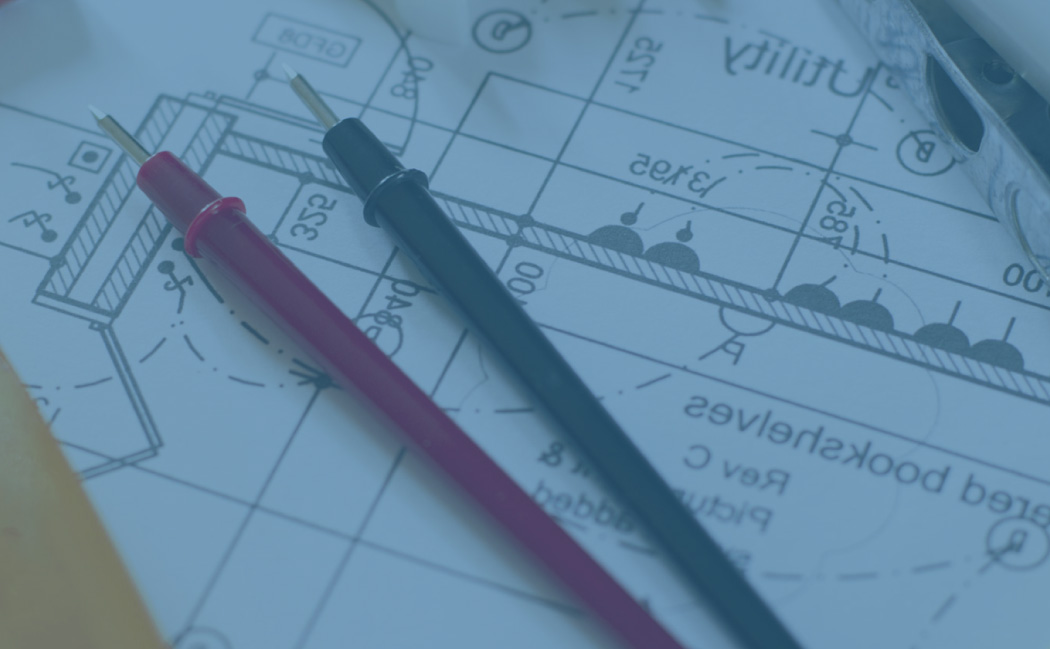 At Powertec Electric, we are full-service electrical contractors serving Winnipeg and southern Manitoba. We provide commercial, residential and industrial electrical solutions to all types of electrical work.
Contact Us now for a free estimate and start your project! There are a number of Electrical companies and Electricians Winnipeg residence have to choose from. At Powertec Electric Inc. we recognize the importance of having electrical work professionally done. We've been in the business long enough to have seen the problems that can arise from incorrect electrical work. Doing electrical work yourself or hiring someone that isn't qualified not only risks voiding your insurance policy, but also puts the safety of you and your family at risk. In the long run it will cost far less to have your electrical work done by a professional than to hire someone unqualified.
Powertec has been in business since 2012 and boasts 40+ electricians in Winnipeg. We are well versed in all building and maintenance codes in Winnipeg and guarantee that your electrical work will meet all local codes and regulations. We also understand that undergoing construction and renovations can be quite intrusive. We strive to make the process as stress free as possible for our clients. This means cleaning up the job site at the end of each day, providing power from alternate circuits to run necessary household appliances while jobs are being completed and most of all, doing whatever it takes to keep our clients comfortable while we are working in their homes.
When hiring Winnipeg electrical contractors it is important to verify that they are licensed and insured. Should a contractor break something while they are in your home it is important to have peace of mind that they have proper insurance in place to cover the damage. It is surprising how many "handyman" contractors that advertise on Kijiji don't actually have their certificates, or any insurance in place. We strongly recommend that you do your research before choosing an electrician to work in your home.
Powertec Electric Inc. has been in business since 2012. We are Better Business Bureau accredited with an A+ rating. We are licensed and insured, and perform quality work, but don't take our word for it. Take a look at what our existing clients have to say about us. Click here to see our testimonials.
At the end of the day, we're in the business of making things work and keeping people safe. It can be a major inconvenience if your power is out for a few hours, but it's one hundred times more inconvenient if your walls and fixtures need to be ripped out to fix the issue. If you're planning for new construction or adding an addition, make sure the electrical is done right the first time so you can have peace of mind that your finished interior will never have to be disturbed. If you're looking for quality Winnipeg electricians call Powertec today for a free quote on your project! Check out our new solar panel installation service!

Powertec Electric Inc.
Phone:
(204) 896-3446
Email:
[email protected]
Address:
1433 Erin St
Winnipeg, MB
R3E 2S9, Canada