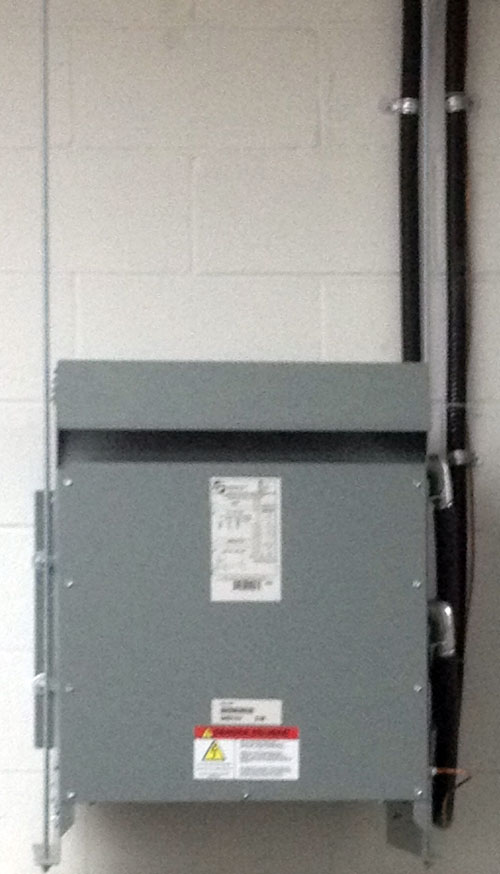 We at Powertec Electric Inc. provide a variety of
electrician services
for residential, commercial and industrial customers. Whether you need an upgrade or new electrical installations, we provide the best service, quality, and price. We get the job done and we don't just meet expectations – we exceed them!
Our customers
keep coming back because we're dependable, knowledgeable and pleasant to work with.
Our team provides unmatched customer service, for your home or business electrical needs. We pride ourselves on being knowledgeable and skilled professionals. Our high quality workmanship and fair prices make us the perfect choice for your project.
Our commitment is to do every job in a timely fashion and to leave every jobsite clean. Our mission is to leave each client feeling confident that their project has been professionally completed, and that they have received good value for their project dollars. And remember, we are not satisfied until you are!
Call or email us today for a free estimate.

Daniel Hartley – President
Daniel is the President of Powertec Electric and Powertec Solar.  He is a Gold Seal Project Manager, Renewable Energy Specialist, Certified Energy Manager Intern, and EV enthusiast.  Daniel began his 20 year career in the industry in Vancouver working on large scale construction projects. Shortly after relocating to Winnipeg in 2010 with his family he started Powertec and he and Gareth have grown the business together ever since.  Daniel has focused on building a business that respects and serves the people that work here as well as the community at large.

Adam Holik – Project Manager
Adam Holik has been a part of Powertec Electric since 2015, when he began as an electrical apprentice.  Throughout his 8-year career, he has risen to the position of project manager, overseeing a variety of projects  which have included residential, commercial, and solar installations. His experience and expertise in  troubleshooting, and ability to effectively manage personnel, materials, and budgets has earned him a  reputation for delivering results on time and on budget, making him a vital asset to Powertec Electric and its  clients.

Sara Rodrigues – Accountant
Sara Rodrigues is a skilled Accountant with a BBA degree and CPB certifications. Specializing in financial  management and analysis, she is a QuickBooks Online ProAdvisor Advanced and excels at full-cycle accounting  and financial report analysis. With compliance expertise, Sara oversees financial operations, providing valuable  insights for efficiency and profitability. Committed to professional development, she stays up-to-date with  accounting trends. Outside of work, Sara enjoys quality time with her husband and bunny, and indulges in  Netflix binges.

Maggie Kincross – Safety Representative
Maggie has been with Powertec since the company started and, over the first few years, with the help of courses from the Construction Safety Association of Manitoba, became a registered safety auditor for the COR  safety program and attained her National Health and Safety Administrator designation. She is committed to  the continual improvement of Powertec Electric's safety program to ensure the safety and well-being of all our  employees.

Alain Ndengey – Solar Designer
Alain Ndengey is an experienced solar energy systems designer at Powertec Solar Inc., specializing in the  integration of photovoltaic (PV) systems. With a deep understanding of renewable energy technologies, Alain  excels at developing efficient and customized solutions for clients. He combines meticulous attention to detail  with a passion for innovation to seamlessly integrate PV systems into various projects, making a significant  impact in the renewable energy sector. Alain's commitment to sustainability and his expertise in designing  cost-effective solutions position him as a valuable asset in the pursuit of a greener future.

Garrett Wondrasek – Solar Coordinator
Garrett is a highly skilled and experienced solar electrician with a passion for renewable energy and  sustainable practices. With six years of dedicated experience in the field, Garrett has become a trusted  professional in the solar industry. Garrett began his journey as a Electrician with Powertec Solar. He quickly  gained hands-on experience by working for Powertec Solar, where he honed his skills installing, and  maintaining solar power systems. Over the years, he has worked on numerous residential and commercial  projects, ranging from small-scale installations to large-scale solar farms. He is now our Solar Project  Coordinator.

Kevin Bowes – Solar Energy Consultant
Kevin Bowes is our consultant and salesperson specializing in solar systems. With a background in criminal  justice and over 7 years of experience in solar energy consulting, Kevin brings a unique blend of expertise to our company. Having worked on solar projects across North America, his knowledge spans multiple provinces  and states, making him a versatile asset. Kevin's passion for solar energy and commitment to customer  satisfaction make him an invaluable member of our team, dedicated to helping homeowners understand and  harness the benefits of solar power.

Gareth Williams – Vice President
Gareth, our vice-president, brings over 24 years of expertise in the electrical industry. With a strong foundation in institutional setting, he honed his skills in the UK, focusing on new construction, infrastructure upgrades and voice/data networks. Seeking new opportunities, Gareth emigrated to Canada and settled in Vancouver, where he dedicated several years to working on residential high-rise projects in the greater Vancouver and lower mainland area.
However, it was in Winnipeg where Gareth found his true calling. He decided to plant deep roots for his family in this vibrant city and embarked on a remarkable journey of transforming Powertec. Alongside our exceptional team, Gareth has been instrumental in the growth and success of our company, leveraging his extensive experience to bring forth innovation and excellence in the electrical industry.

Nick Okun – Project Manager
Nick is a highly experienced professional with over 11 years specializing in large commercial and industrial  facilities. His expertise lies in high voltage construction and controls, covering a broad spectrum from conveyor  systems to industrial grow facilities, food-safe plants, and industrial oil processing plants. Nick's involvement  spans the entire project lifecycle, from early design to achieving 100% operation, ensuring seamless execution  and optimal functionality.

Tony Torka – Project Coordinator
Tony is a seasoned professional with over 15 years of experience in the electrical/cable industry. His expertise  extends to troubleshooting and wiring in diverse settings, including residential, commercial, and industrial  environments. Tony's passion for continuous learning drives him to embrace new challenges and expand his  skill set.

David Lebel – Services Manager
David Lebel is a highly skilled Red Seal Journeymen Electrician, bringing 10 years of experience to the field. In  addition to his electrical expertise, he holds a diploma in Business Administration with a specialization in  accounting. As our service manager and residential/small commercial estimator, David collaborates closely  with his team to ensure seamless and efficient job completion. Outside of work, he cherishes quality time with  his growing family and enjoys relaxing at the family cottage.

Sue de Silva – Office Assistant
Sue da Silva is a talented professional who joined Powertec in September 2022 after moving from Brazil. With  a bachelor's degree in psychology, focusing on organizational psychology, and a post-graduate degree in  Human Resources Management, Sue brings a wealth of knowledge to her role. With 10 years of experience in  customer service and 6 years as a bilingual office assistant (fluent in Portuguese and English), Sue knows how  to provide top-notch support and build strong relationships. Outside of work, Sue loves having a great time  with her daughter and husband and making beautiful memories together.

Tikkan Morrisseau – Solar Assistant Intern
Fairly new to the solar industry, Tikkan joined Powertec Solar in September 2022 through an internship with  Indigenous Clean Energy's Generation Power program. A renewable clean energy career training program for  Indigenous, First Nations, and Metis youth. She's also apart of another program with Indigenous Clean Energy.  The first cohort of the ImaGENation program that she joined in 2021. ImaGENation is a capacity building  program that grants youth funding to create a clean energy project in their community. She is in the process  along with her project partner promoting food security initiatives by building a solar powered greenhouse in  her community. It is from this project that sparked her interest to join the solar route.

Tippy – Office Cat
Meet Tippy, the friendly office cat who brings joy to everyone's day! With an adorable charm and a love for cuddles, Tippy is always ready to receive pets and scratches. As the office's beloved furry companion, Tippy's presence is a constant source of comfort and happiness for all.

Powertec Electric Inc.
Phone:
(204) 896-3446
Email:
[email protected]
Address:
1433 Erin St
Winnipeg, MB
R3E 2S9, Canada